Becoming a music producer can help pioneer and outline the careers of many different musicians. It also requires time, patience, talent, training and contacts. MachoBeatz has it all on lock! Chicago native, Producer/Songwriter, holds the responsibility with music production, both on the creative and the business sides. A Producer supervises all aspects of the recording process, from helping to select songs, to contracting with session players, selecting the studio and engineers, booking studio time and overseeing the recording. No genre is too hard for him to plunge into.
http://soundcloud.com/machobeatz/513-prod-machobeatz-x-yung-denali-x-don-giuseppe-da-butcha
MachoBeatz create beats that are abstract and endorsing to an audience. Genres that Macho constructs is Rap, Trap, Hip-Hop, Indie and more. He has knowledge of musical skill with performance experience, combined with a thorough knowledge of musical genres. Music and sound production in a recording studio is also another expertise of his. When not in the studio creating hit music, Macho is an student and majoring in Communications, Media, and Theatre courses (Arts) at Northeastern Illinois University. This big man on campus is also apart of the Student Union where they generate decisions to help guests relax, connect, learn, and grow from quality programming, art exhibitions, and a wide variety of other services. In other words they have Turn up parties on campus! He has performed at the Music Garage Open mic as well as the Cubby Bear up north in Wrigleyville area.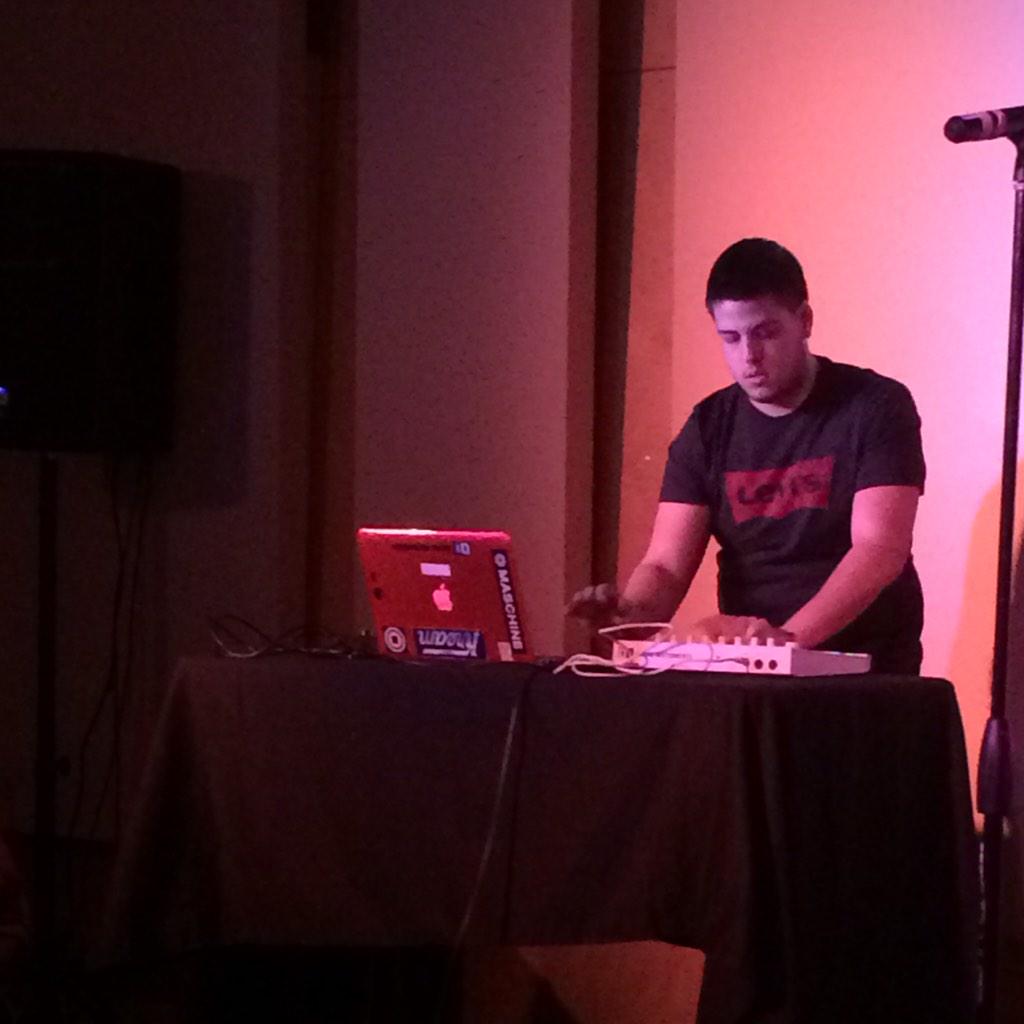 What's coming up next for MachoBeatz
He's currently working on an album with RhymSter as well as collaborating with another producer Frekwenzy on a beat tape. MachoBeatz is also making beats for a mid April show at Northeastern Illinois University. He and RhymSter will be performing at Northeastern's "Nest Fest" opening up for Hellogoodbye on May 5th. On June 9th he also has a set at The Subterranean (SubT) in the Wicker Park area of Chicago.
Eric "MachoBeatz" is an Producer/Songwriter from Chicago looking to spread the love for original music. Need a beat? Check out MachoBeatz music on Soundcloud and Follow him on all his social media pages below. Want advice on recording? He is always open for collaborations with all musicians. Contact him also via email @MachoBeatz@yahoo.com
Follow MachoBeatz @ Facebook, Twitter, Instagram, Soundcloud